London Farmers' Markets
Helping Londoners access high quality farm grown produce
Ixxy have served London Farmers' Markets for many years now, creating and managing their bespoke back-end system that manages most of their daily business tasks. The system is used by the team every day to track and update all their customer data.
Custom role-based access keeps the back-office interface simple and the CRM helps to calculate financial data to integrate with an external accounting system.
Recently Ixxy plugged in the Stripe payment system to manage direct debit payments and optimise billing, including generating invoicing and receipts for customers.
Bespoke functionality is what Ixxy do best - which translates to an efficient, lean codebase that is flexible and secure.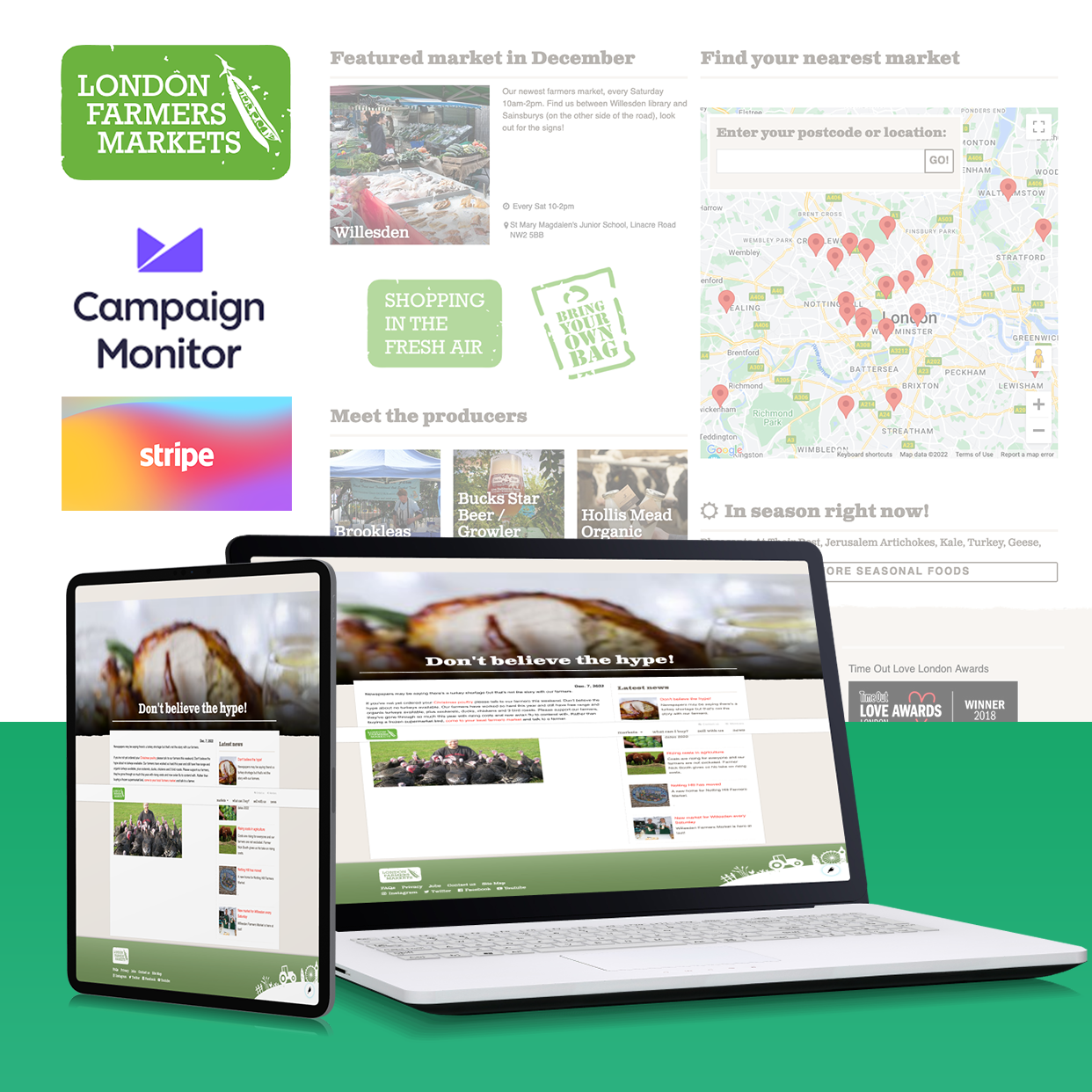 "Ian and I especially, but everyone else at LFM would like to say a big thanks to you and your team this year – you have always helped when required and fixed problems and delivered a project which has made a huge difference to our business through what has been a difficult time."
— Mark Handley, London Farmers Markets