Molior provides a service for serious investors and developers making important decisions on market opportunities and risks for property in London. Ixxy crafted the content management system that subscribers can access including:
Connecting to various property services
Subscriber login system
3D building mapping
Ixxy work with Molior to research, capture, transform and visualise geospatial data in order to help their clients understand residential property markets. Data comes from a variety of different sources in different formats such as Ordnance Survey, HMLR, Valuation Office Agency, Energy Performance Certificates. Ixxy use an array of technologies including R, Python, SQL as well as specialist GIS software to clean, validate and link the data so that the right information and decisions can be displayed and acted upon by Molior's client base.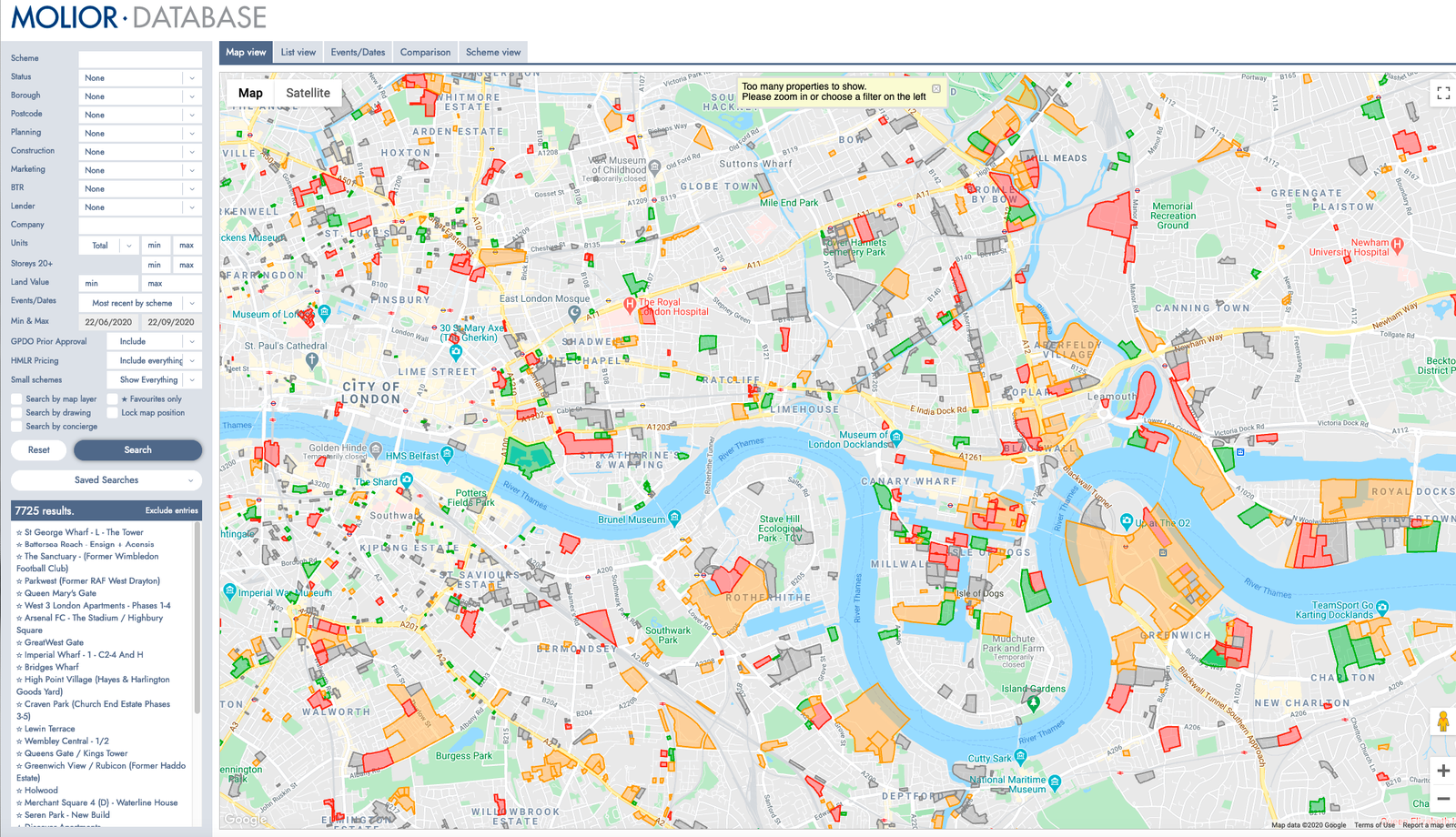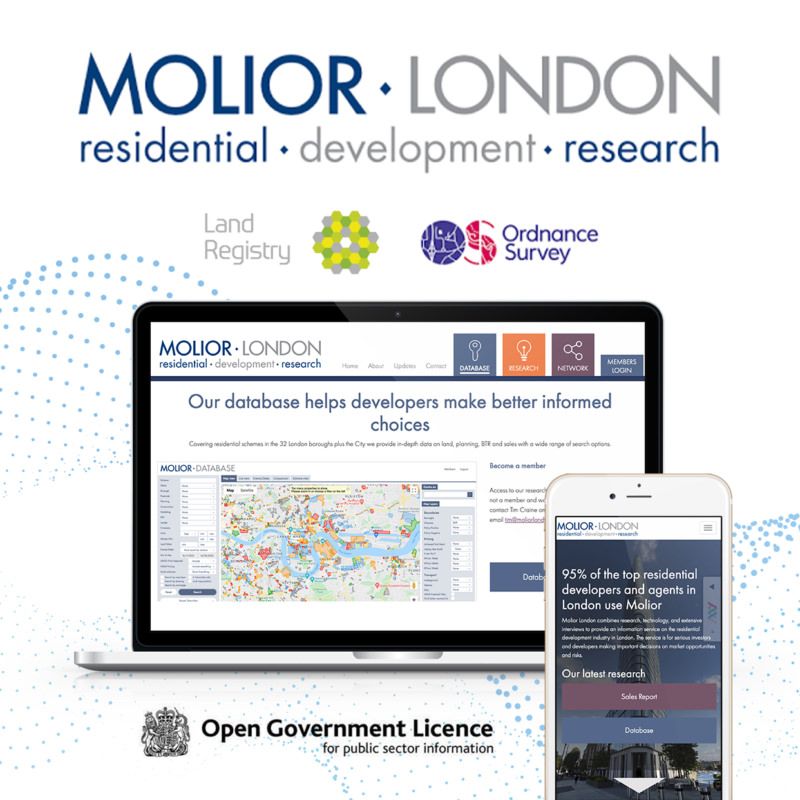 "Can I just say how utterly brilliant the online database is? Never crashes, always quick to use, functions perfectly, looks solid. Just great – thank you!"
— Tim Craine, Managing Director, Molior London